SEGA recently (late last year) released an app called "Shining Force" for mobile devices. The Shining Force app is actually a collection of three Shining games that were released on the Mega Drive - Shining in the Darkness, Shining Force: The Legacy of Great Intention, and Shining Force II, and you can pay to remove ads from one or all of them via in-app purchases.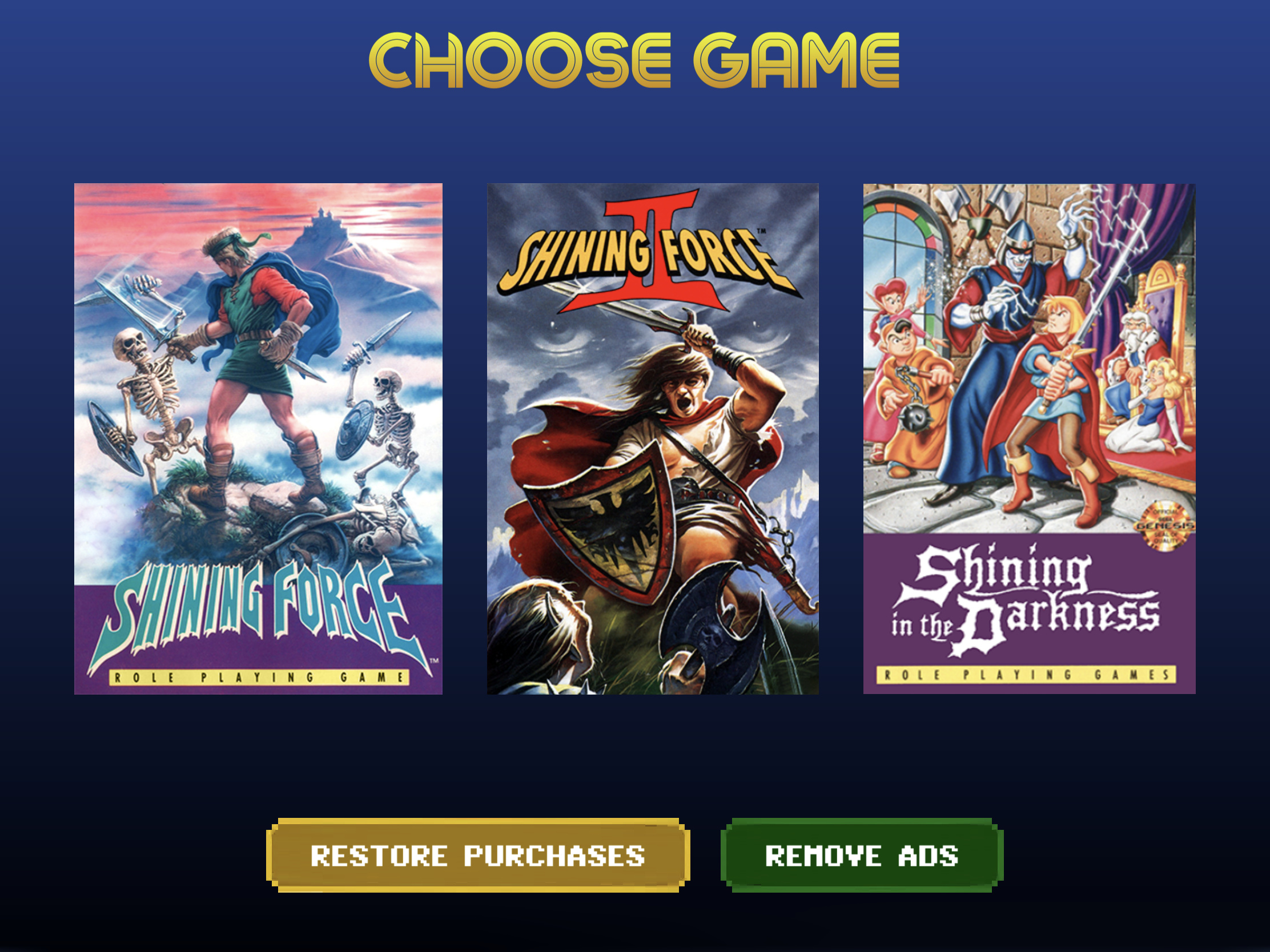 Since I never finished the original Shining Force, the portable/always on nature of mobile devices might make this a good opportunity to finally do so, along with replay Shining Force II for a nostalgia kick. I decided to start with Shining Force II, having fond memories of the game.
Unfortunately, this isn't a full widescreen update like Mega Drive Sonic mobile ports, so we're greeted with a 4:3 letterbox with black borders to the left and right. This allows a bit more room for the Mega Drive controller overlay to be off to the sides, but it's still visibly over the text, as pictured here: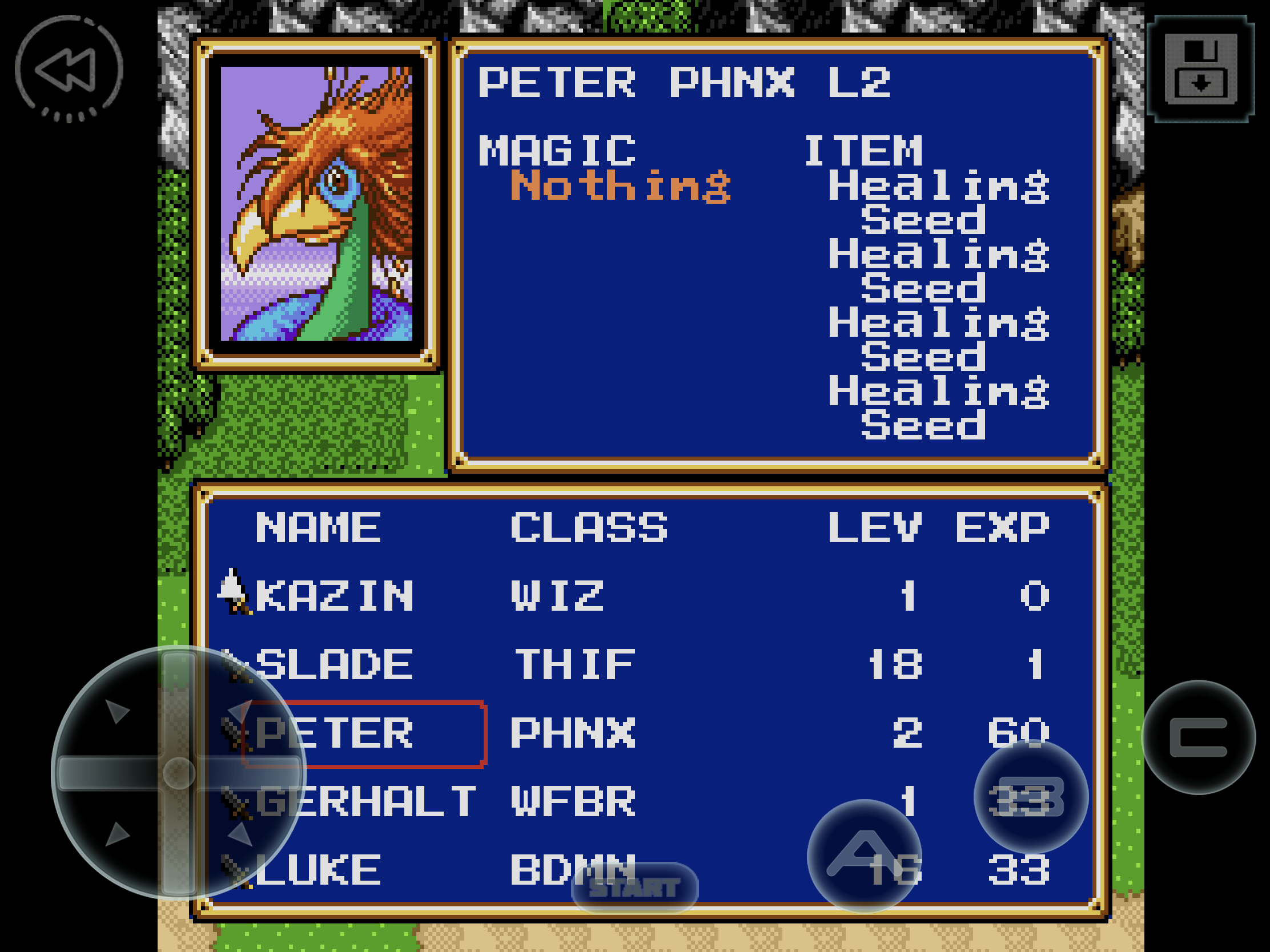 Still, it's functional, and when you're playing it fades away into the foreground as the gameplay takes precedent, so it's not a huge sacrifice to enjoy gameplay that holds up surprisingly well all these years later. The on screen controls are decent too. I found them a bit fiddly on my phone's screen (I have a smaller phone by today's standards though), but on the larger 10.5" tablet screen the on screen controls work out to be roughly the same size as a physical Mega Drive controller, so it works out quite well when played like this.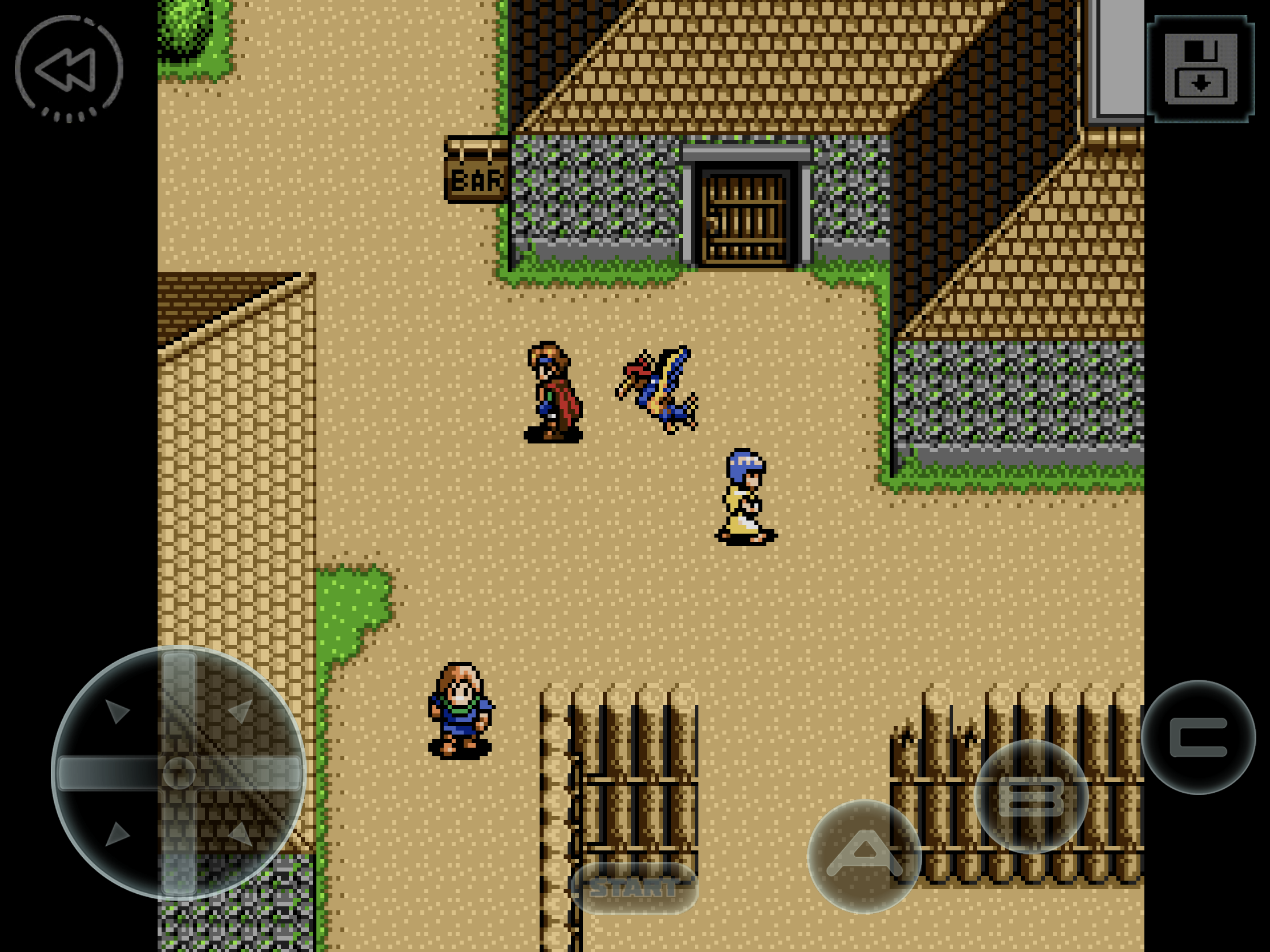 I believe these games are all on the Switch too, if you want to play with physical controls. For me, a large part of the appeal is being able to use the device I already have with me. Like any mobile game, it's quick to freeze the game mid-battle to hop over to some other task. I've sunk a fair bit of time into Shining Force II already and look forward to continuing when I have some spare minutes that may turn into hours…