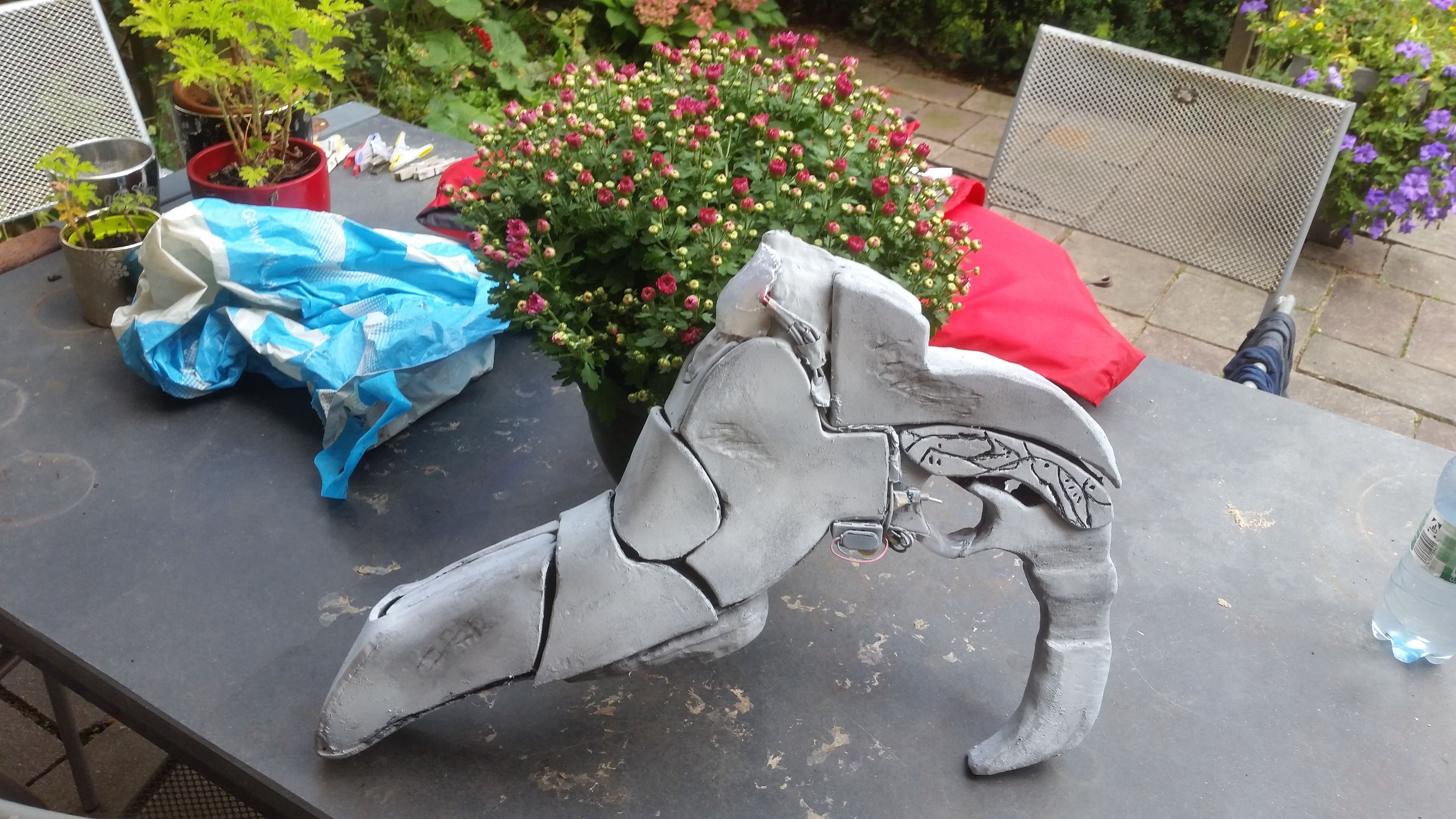 Here's my first contribution.
It is a gun from Panzer Dragoon Saga, the one that Edge uses throughout his journey. I must say that finding reference material for the gun was pretty difficult. I literally had to take screenshot of the cutscenes to get a good look at the gun.
Anyway I am planning on doing a Panzer Dragoon Saga cosplay act next year with my sister. So this gun will make a fine prop for the act.
The gun also has LED lights build into it.