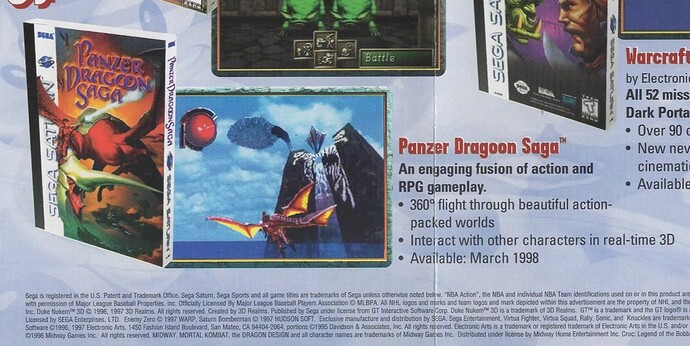 So in my US copy of Darkstalkers: Night Warriors, there's this small pamphlet advertising then-upcoming Saturn games, and this advert for Saga is included. What's weird about it is the boxart - I've never seen it anywhere else, and never seen it online either. Not sure if the screenshot has any differences from the final version either.
The advert itself is very small, so this is the best quality I could get it to scan.
I kind of like it. The official US boxart is kind of bland in my opinion so I wouldn't have minded getting this instead.