SEGA Japan (more specifically their SEGA Toys subsidiary) are back on the micro console hype train with their latest effort – the Astro City Mini. This mini arcade cabinet features 36 SEGA arcade titles and is due to release by the end of the year.

The full list of games has yet to be revealed, but a small selection have been confirmed:

– Alien Syndrome
– Alien Storm
– Golden Axe
– Golden Axe: Revenge of Death Adder
– Columns II
– Dark Edge
– Tant R
– Virtua Fighter
– Fantasy Zone
– Altered Beast

All games will be presented in their original arcade format. The Astro City Mini can be played using its built-in screen or sent to a television via HDMI. The system itself has its own arcade 8 way micro-switched joystick and 6 button setup. When the console is powered on the marquee also lights up. The system needs to be powered via a micro USB connection and there are also 2 extra USB slots for additional joysticks. There is currently no word on whether the system will release in Western territories. The Astro City Mini will be priced at 12,800 yen which currently converts to £93.70.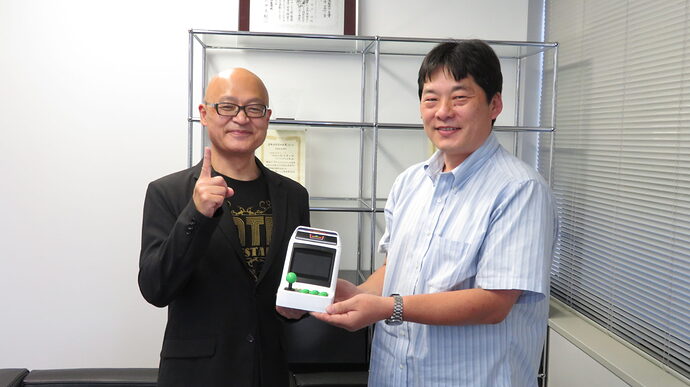 I need one ~4x that size. How hard is it for one of these companies to offer a semi decent bartop already.
The icade was near perfect size but a bit pricey considering the build quality and how all the screen/innards was your ipad2 (at the time). Something like that with snes mini level (or a little better so you can emulate CPS3/Dreamcast stuff) innards and cheap TN screen (no need for large viewing angles) would rock.
Instead we get stuff like this and the neo geo mini, impractical novelties. Or super awesome bartops that are custom made by hand so too expensive or not for sale. Or random chinese stuff you can't trust even if they look cool some times (but also they charge higher prices abroad).
Edit: do something like this SEGA/SNK, single and/or duo versions with half decent innards and your style!