I know it wouldn't be following the basic premise of the Panzer games, but a 2D scrolling shooter would indeed be awesome ;p
Here is a small mock-up demo thing I made on my PC earlier, I haven't added anything yet, just a scrolling window and an unanimated dragon sprite that you can move about in 8-directions (That will be fixed later on).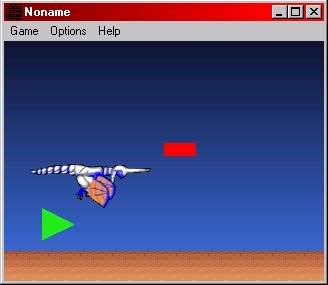 Before you point it out to me, I'm aware that there is an Xtreme lack of rider - don't worry, I'll add this later.
As of yet there is nothing in it, and I can't promise that I'll finnish it, although I will do more to it ;p If I get it running at a "playable" level, I'll stick it up on the net.