I've started added a new "External Wikis" section to the bottom of some of the site's encyclopaedia entry info boxes, linking to Wikipedia and Wikia articles (where they exist). E.g.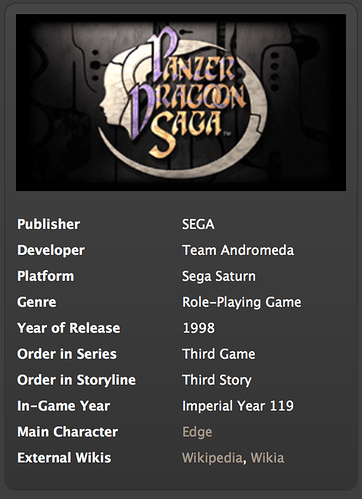 I had planned on copying all of the text from this site's encyclopaedia over to Panzer Dragoon Wikia and got about half way through the characters category.
But that's unlikely to happen now. I don't think it is good idea for me to try and run all the Panzer Dragoon things, for a number of reasons. So, it might be a good idea for someone else to step in, if the community wants Panzer Dragoon's presence on Wikia to grow and match that of other game series.